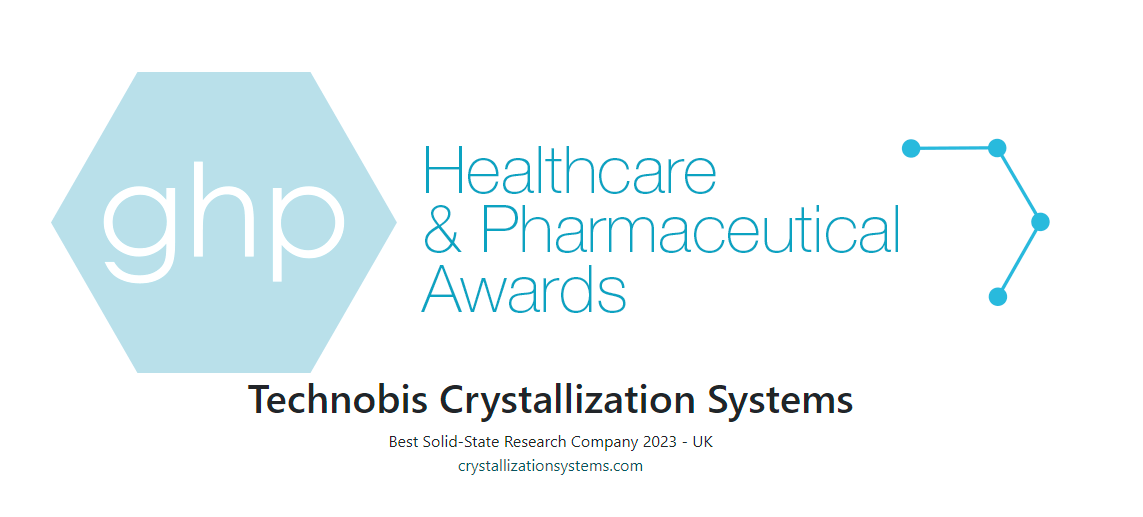 About the awards programme
The Healthcare and Pharmaceutical Awards 2023 are a flagship programme for Global Health & Pharma. For the last seven years, it has recognised the leading companies driving innovation within these sectors.
In 2023, the awards programme delves even deeper into the key trends and industry developments shaping the Health and Pharma market today - from Artificial Intelligence, Big Data, Machine Learning, IoT to Robotic Process Automation.
Read more on the programme page: www.ghp-news.com/awards/healthcare-pharmaceuticals-awards
About Global Health & Pharma
GHP is a global information sharing platform & a multi-disciplinary members community in the healthcare and pharmaceutical industries. GHP provides support and helps showcase the latest developments, most promising innovations and leading companies across the medical and health industries.
Looking to optimise your solid state research?
With CrystalBreeder, Crystal16 and Crystalline, scientists are now able to perform fully controlled crystallization studies from hit identification and lead optimization up through process scale up.