Applications that speed up your process
Products that speed up your process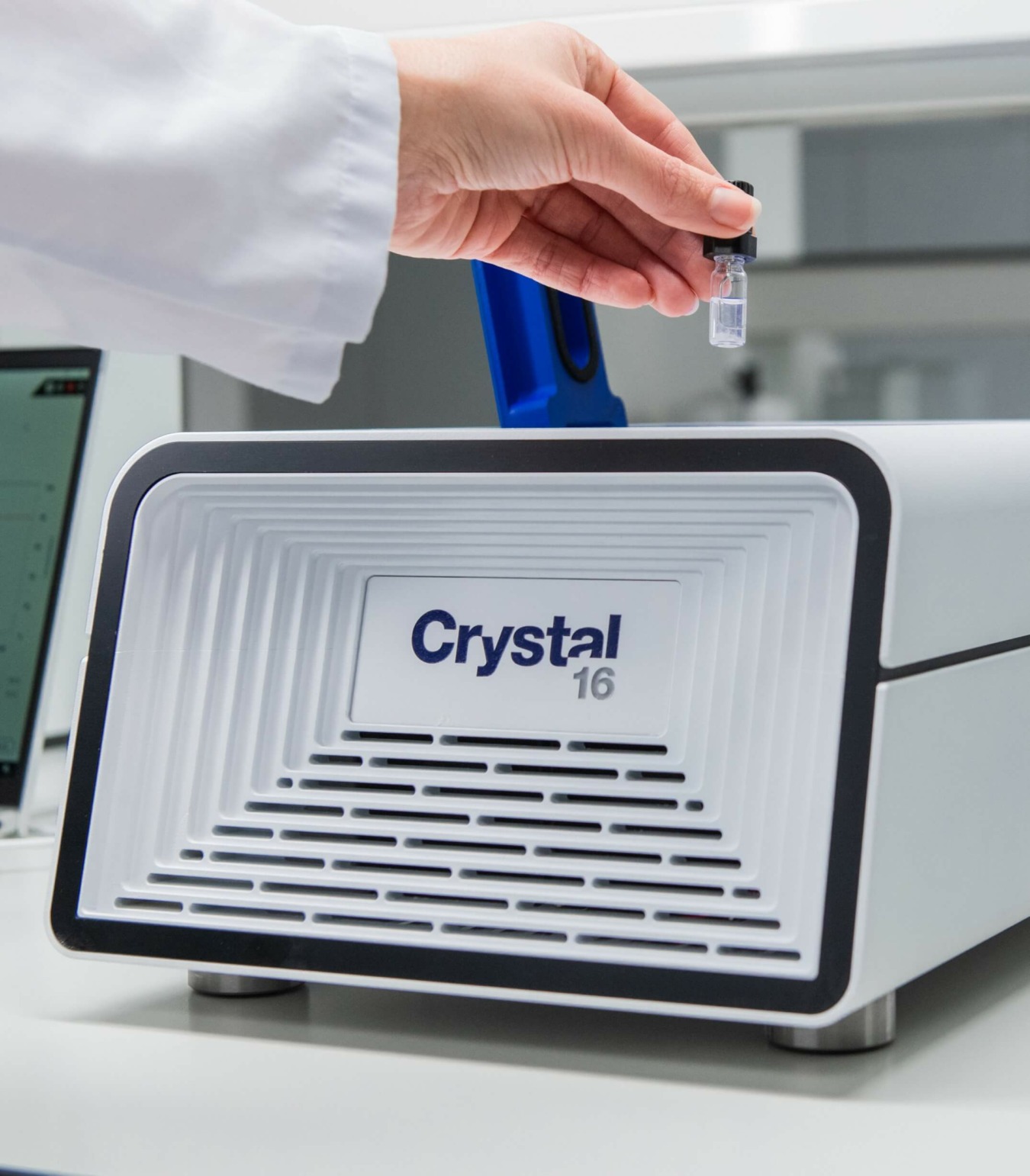 World wide technology provider for solid-state research
Since 2005, our platforms for accelerating crystallization research have been successfully developed and installed in nearly every pharmaceutical research lab in the world. We have over 600 instruments in the field, empowering a large community of scientists to make a significant contribution to the accelerated development of new pharmaceuticals. In the last few years, we have developed new applications in agrochemical, fine chemical, (bio) fuel research, food and personal care, creating new markets focused on understanding the importance of crystallization research.
We are driven to help research succeed. Everything we do is designed by scientists, for scientists.
What they
say about us
Invaluable instrument in pharmaceutical process development.
Principal Scientist MSD
Lead of Crystallization Lab
The user friendly Crystal16 enables me to rapidly acquire large datasets on solubility, MSZW's and induction times.
Mandatory for any physical chemistry or solid state lab!
Expedited solubility curve development.
Manager Crystallization & Chromatography Tech
ADM
A thorough understanding of solubility is the key to process crystallization design. The Crystal16 is an essential tool in rapidly measuring the solubility of solids in various solvents as a function of temperature and hence is an invaluable instrument in pharmaceutical process development.
Principal Scientist MSD
Lead of Crystallization Lab