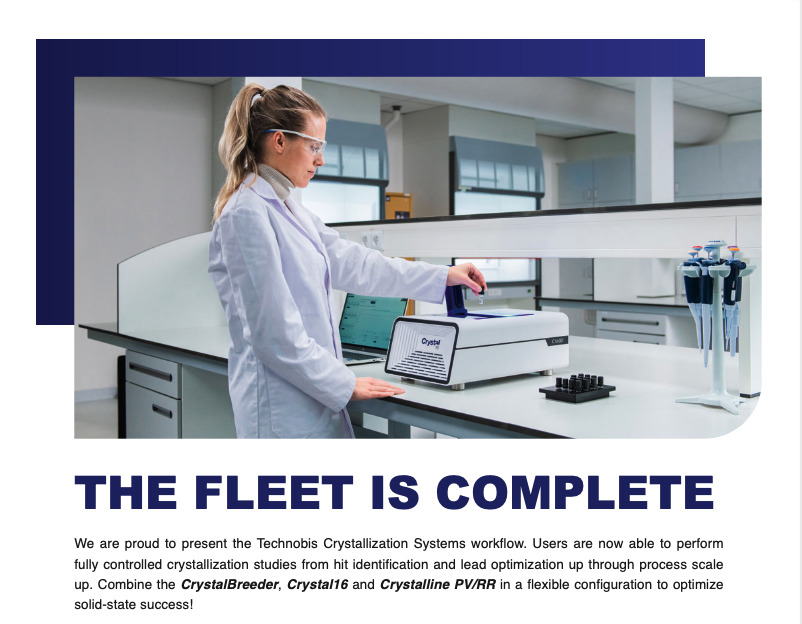 Product Sheet: Workflow
Learn more about our Workflow – CrystalBreeder, Crystal16 and Crystalline PV/RR – in one overview.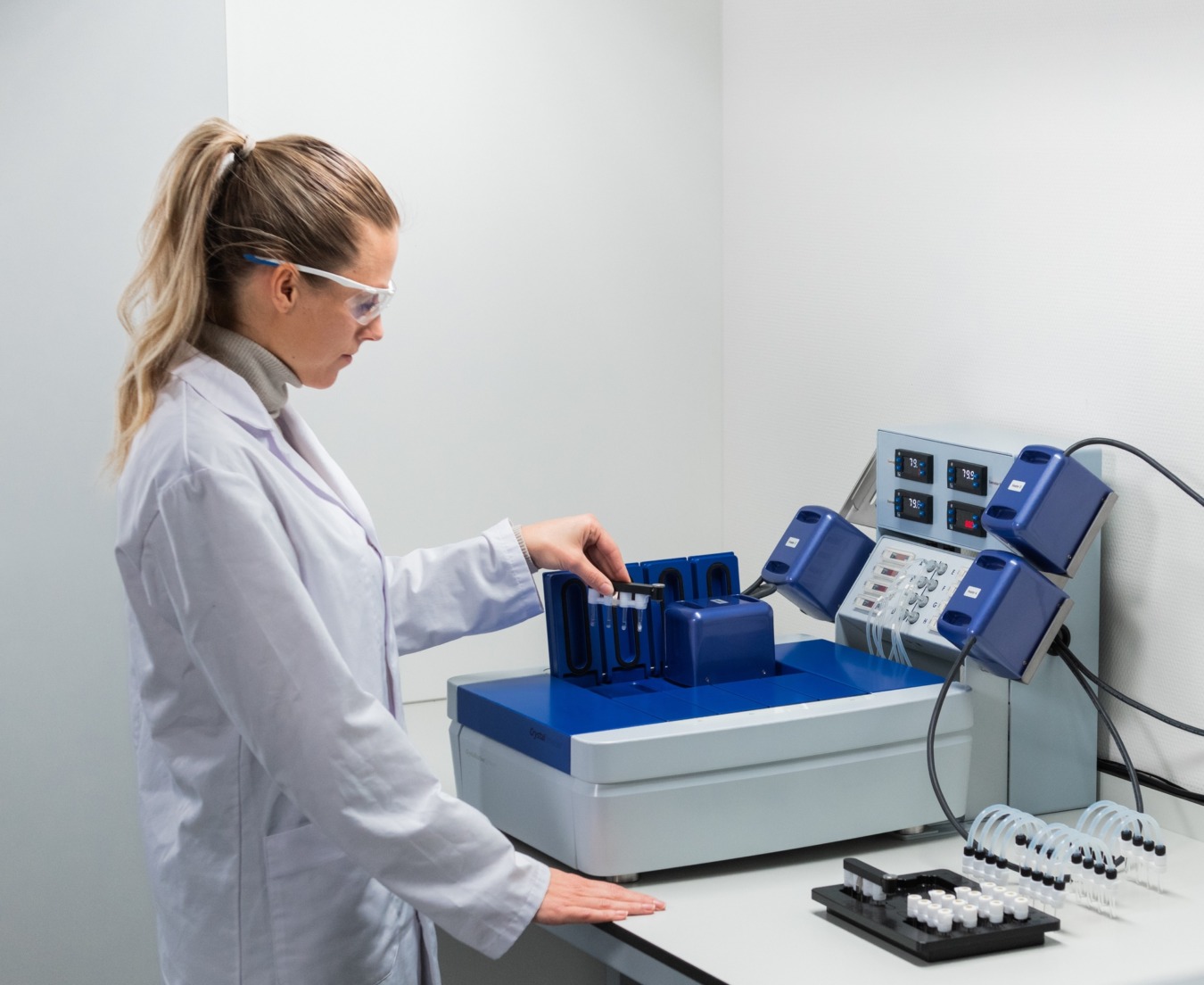 Discover
Enhance your early stage solid state screening with the CrystalBreeder bench-top system. Enhanced with new controlled evaporation and vapor diffusion modules.
Single crystal growth
Crystallization and polymorph screening
Solubility screening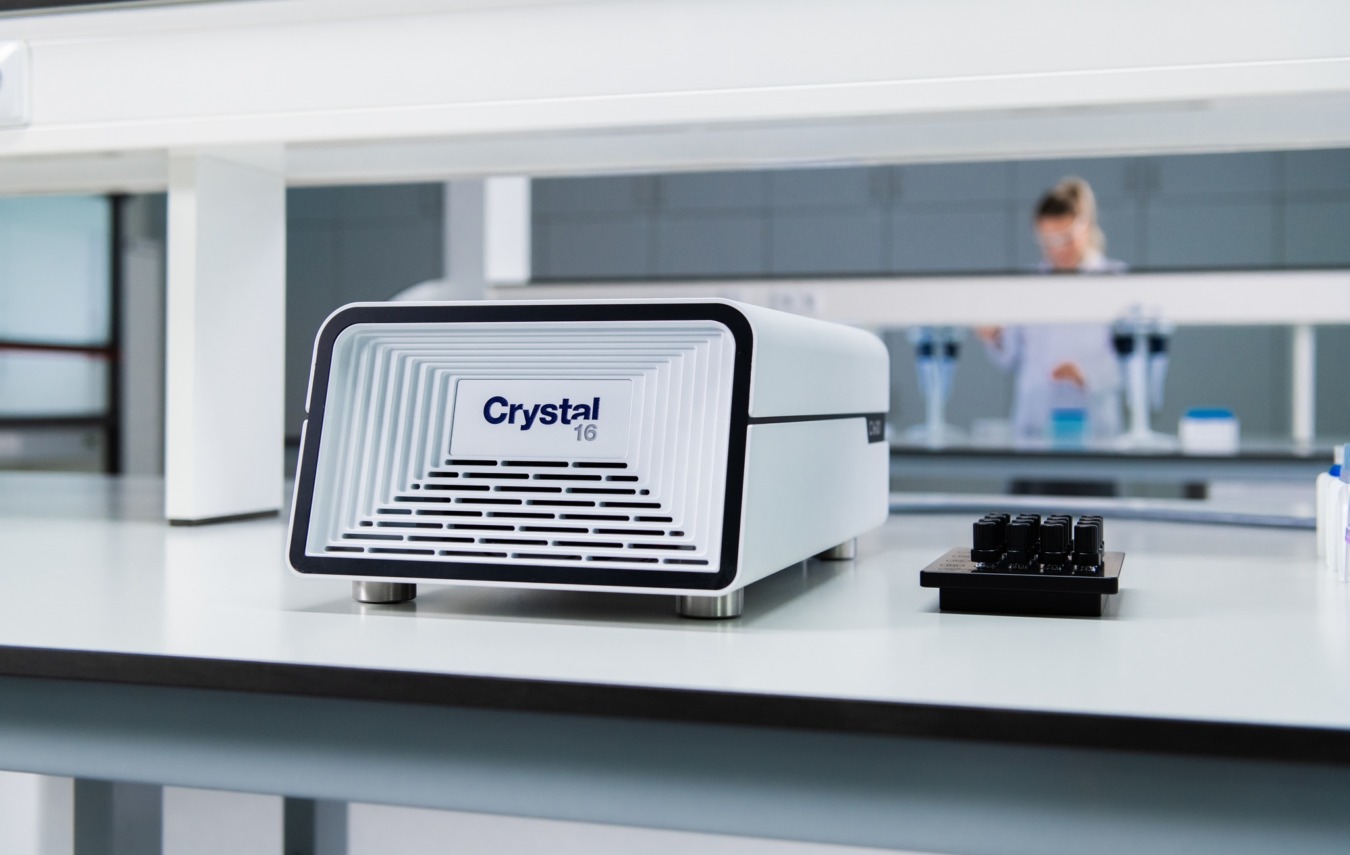 Screen
The Crystal16 is a multi-reactor crystallizer for medium throughput solubility. The latest version has integrated transmissivity technology and enhanced analytical capabilities, in a streamlined unibody design, to reduce the time and resources consumed in crystallization experiments and analysis.
Solubility and MSZW determination
Solvents selection
Solubility mapping
Phase diagrams

Polymorphs, salt and co-crystals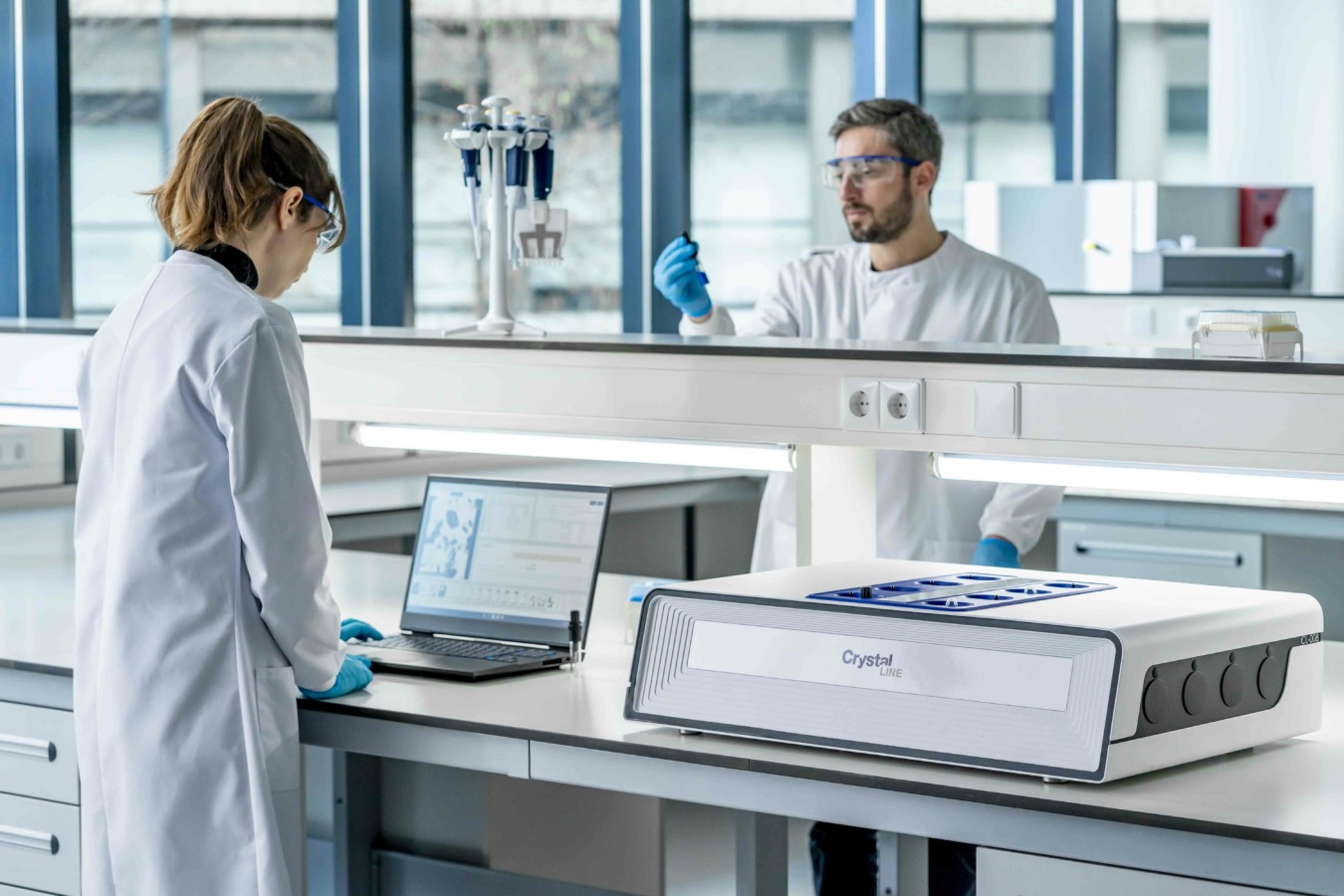 Optimize
Access crystallization and formulation information at mL scale with the Crystalline PV/RR. The Crystalline PV/RR combines temperature and turbidity measurements with real time particle imaging.
Crystallization process optimization
Form and habit control
Particle size determination
Formulation process optimization

Stability of liquid formulations