About the webinar
Crystallization is a necessary separation and purification step to produce any pharmaceutical products, and the choice of solvent plays a critical role in solution crystallization, affecting thermodynamic properties, kinetic parameters, and final crystal attributes. This experimental work focuses on the effect of various binary solvent systems of water-alcohols (methanol/ethanol/isopropanol) on the crystallization of Ascorbic acid (Vitamin C) in terms of solubility, nucleation rate, and crystal habit. Adding alcohols in binary solvent systems reduces the solubility, increases critical Gibbs free energy for nucleation, and transforms the crystal shape into elongated rod-shaped crystals.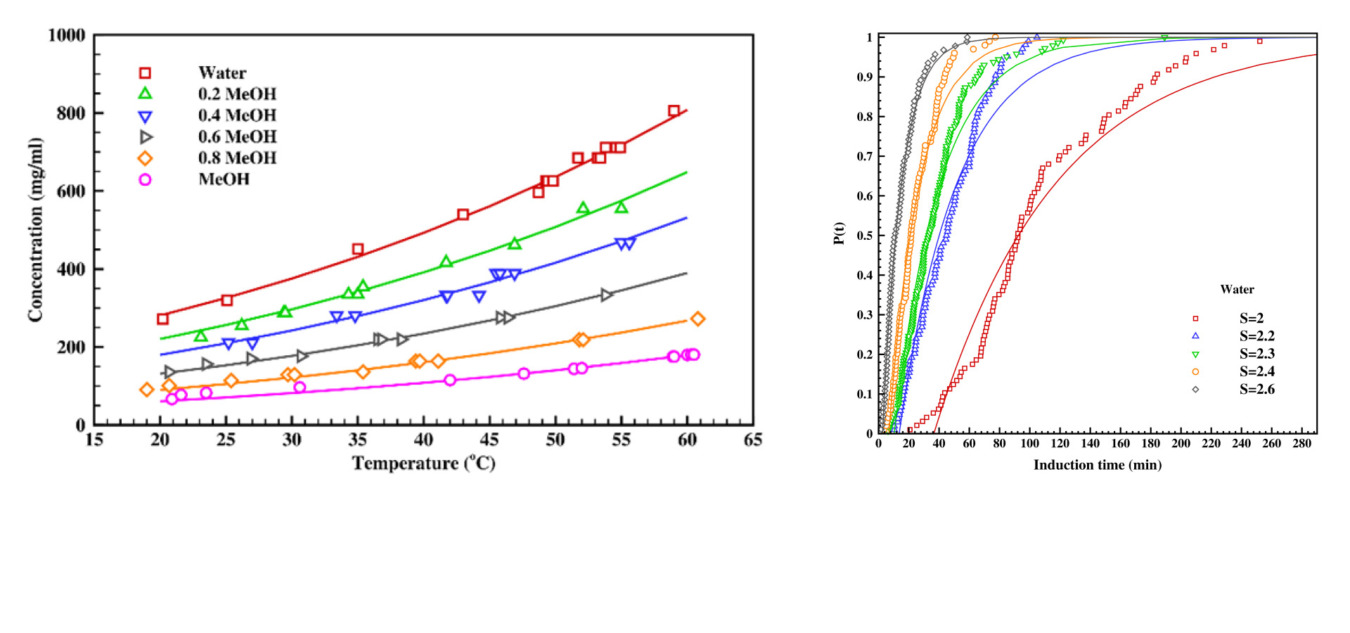 Speaker
Jyoti Yadav
Application Specialist at Technobis Crystallization Systems
Jyoti did her bachelor's and master's in chemical engineering from India. She will soon defend her PhD on Experimental investigation of the effect of solvent and ultrasonication on cooling crystallization of ascorbic acid, from Indian Institute of Technology Ropar, India. During her PhD journey, she did one-year internship at Technobis Crystallization Systems, where she laid the foundation for her career as an Application Specialist. Her area of research includes crystallization, nucleation and growth, particle technology and fluid dynamics.